Windows 11 is the latest operating system announced by Microsoft recently, and right off the bat, it has received some generally positive reviews, atleast from the beta build perspective. We have been fortunate enough to try out the preview build of Windows 11 for a few days now and although there are some features that are not fully functional, as is expected in a preview build, overall, the platform is stable and it is very easy to get used to since it is pretty much a polished version of the largely successful Windows 10 platform.
If you are also using the preview build of Windows 11, and the system has stopped functioning properly, then one of the solutions that you can try out, is resetting the system. This will re-install the Windows 11 build and hopefully, the bugs you were facing will get cleared up.
So, without further ado, let's take a look at how you can reset Windows 11.
Step 1. Open the 'Settings' application on the Windows 11 PC or Laptop.
Step 2. Next, click on the 'System' option to open the system settings.
Step 3. Choose the 'Recovery' option and click on the 'Reset PC' option.
Step 4. Now, you will be presented with two options –
Keep my Files – This will attempt to retain all your files and documents even through the reset. This way, you can clear up the bugs and still retain the files you had on your Windows 11 system.
Remove everything – This will remove all the files and documents that you have on your PC and essentially give you a factory version of the system.

Give this stage a thought and make your selection.
Step 5. Next, you will see another screen that will give you two options again –
Cloud Download -This will give you a fresh copy of Windows 11. Use this option if the installed image of Windows 11 is broken or not functioning properly. The download size is 4GB, so you will want to ensure that you have uninterrupted internet connectivity.
Local Re-install – If the installed copy of Windows 11 is still good, you can try to perform a local re-install.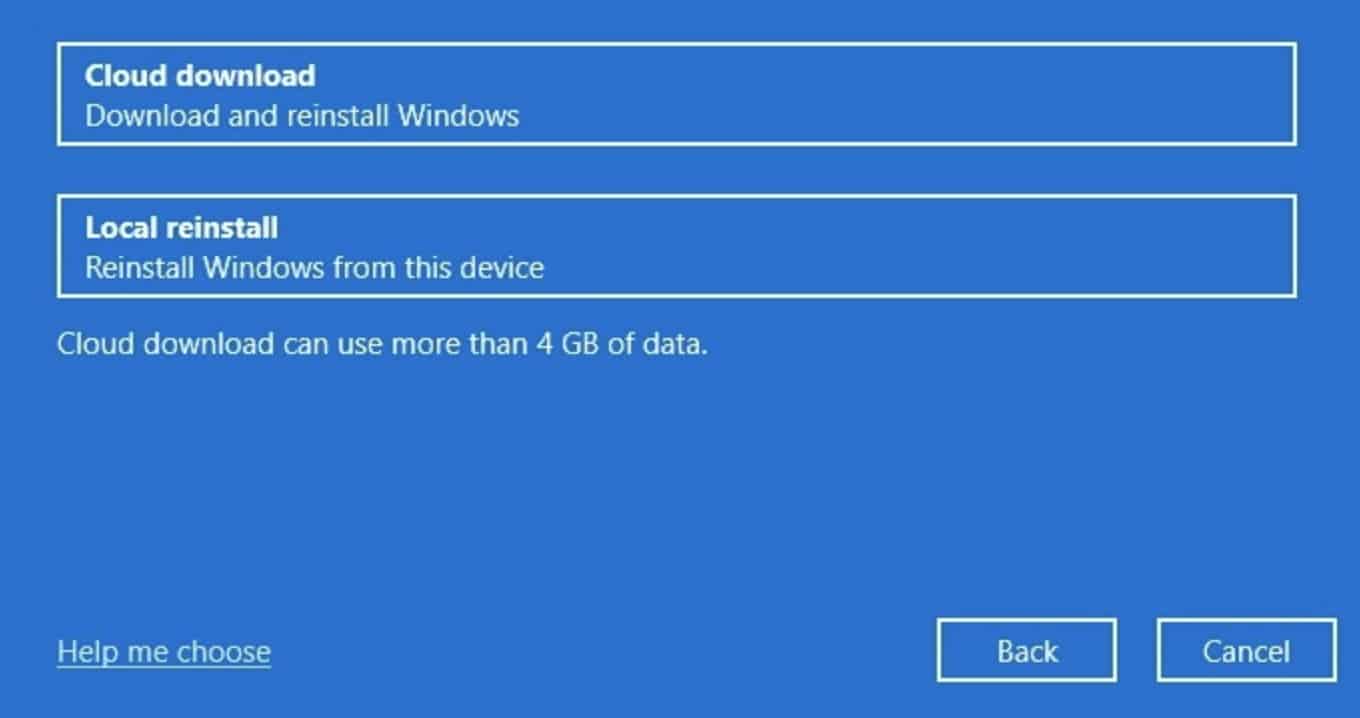 We recommend using a cloud download, as it gives you a perfectly fresh copy of the newest available build of Windows 11.
After this, simply proceed with the procedure, and the reset procedure will begin.
The major task in the case of cloud download is the download time, and after that, depending on how many files you have on your system, the installation time will vary.