Microsoft has officially announced the all-new Windows 11 operating system, and while the final version is still a few months away, there are a few ways in which you can try out the new flavor of windows on your PC. As long as you have a computer that runs a legal copy of Windows 10, you can get yourself Windows 11 and give it a shot.
How do I get Windows 11?
There are two ways to get a copy of Windows 11 on your compatible Windows 10 PC or laptop.
Using the leaked copy (Not Recommended) – A few days before the official launch event, a preview copy of Windows 11 was leaked online, and right away, there was a flurry of activity online, and for some reason, Microsoft themselves could not get the leaks down completely. We actually got a copy of the leaked version, and while it was official and stable on installation, it is not a method we would recommend to the average user. There is an element of risk involved and we don't want our readers facing problems.
Using the official preview build – Now, for this, there is a neat little trick that you can use, to get yourself an official beta testing build that you can cleanly install on your system and get a feel of things.
How do I get the official preview build of Windows 11?
If you are keen on trying out Windows 11 in its current beta state, then the only way you can get the official copy is by joining the Windows Insider Program.
This is how you can get it done –
Step 1. Open the web browser on your Windows 10 PC or Laptop.
Step 2. In the URL bar, type in the following website – https://insider.windows.com/en-us/
Step 3. The Windows Insider Program is completely free, as long as you have a Microsoft Account. In order to get started with the procedure, click on the 'Register' button.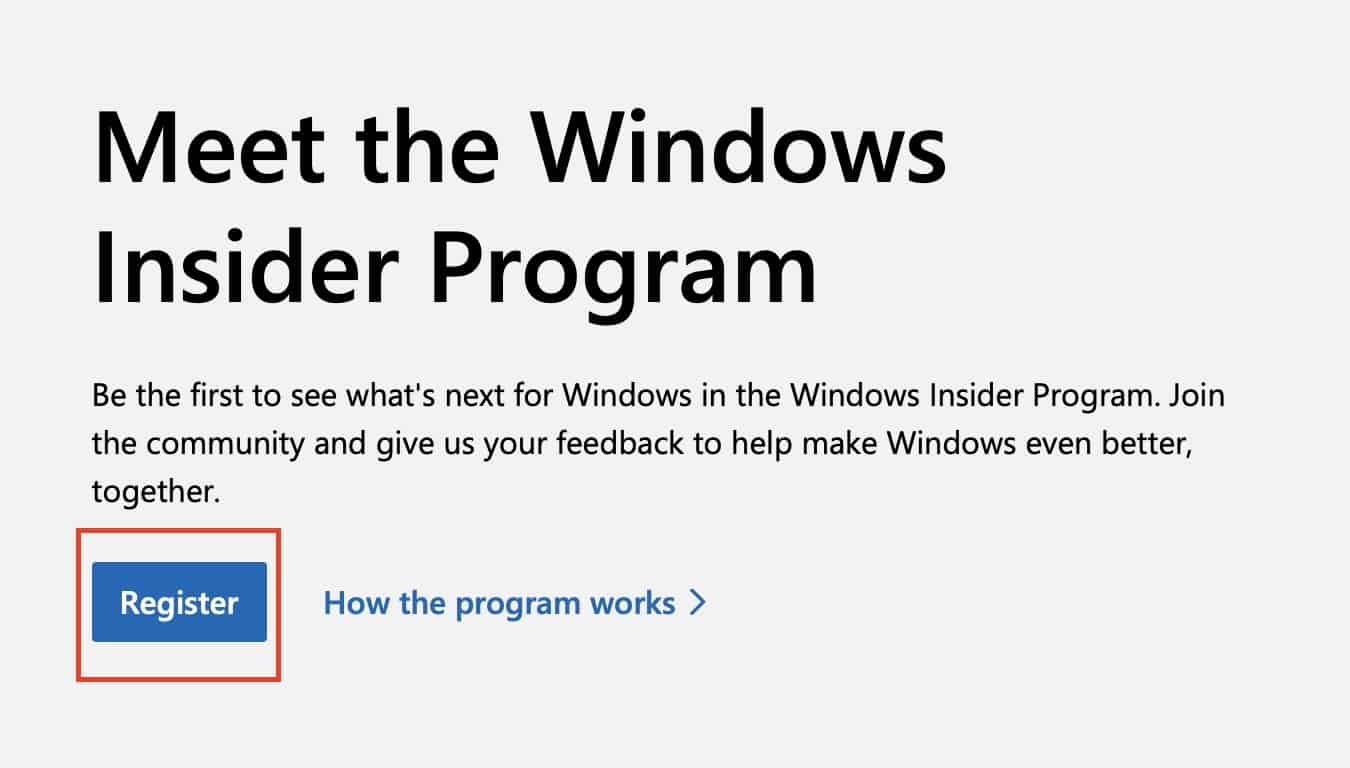 Step 4. On the next screen, click on the 'Sign In now' option.

Step 5. Type in your Microsoft account email id or username and click on the 'Next' button.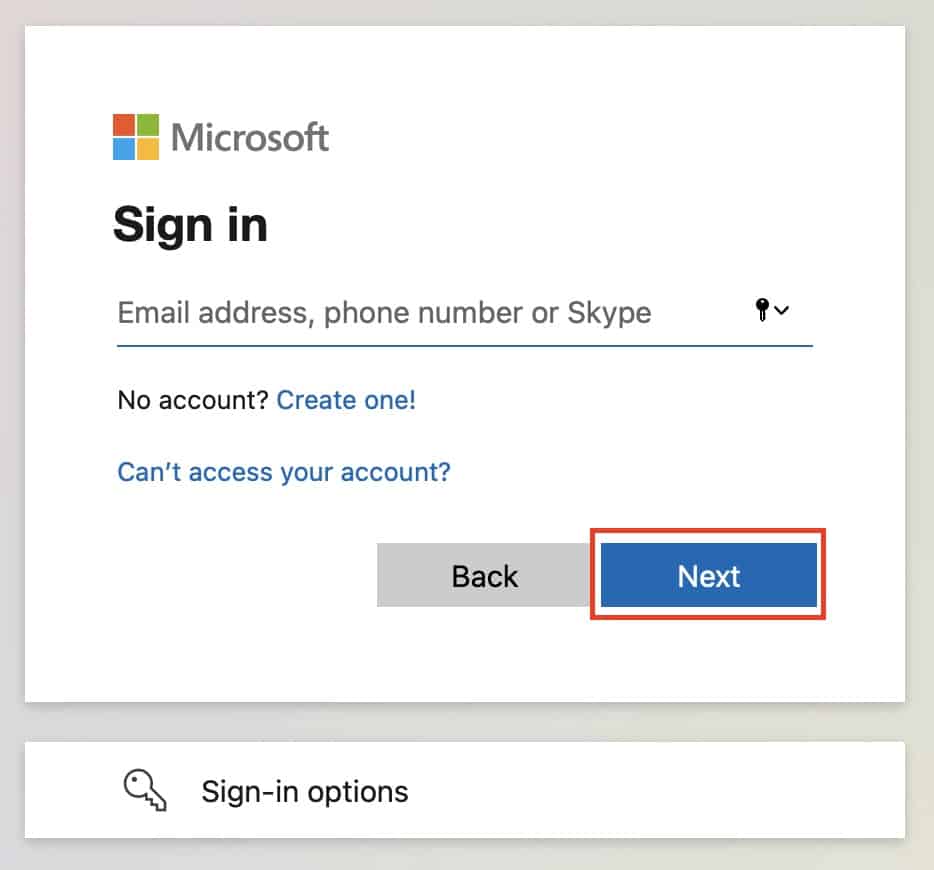 Step 6. Type in your Microsoft Account password and click on the 'Sign In' button.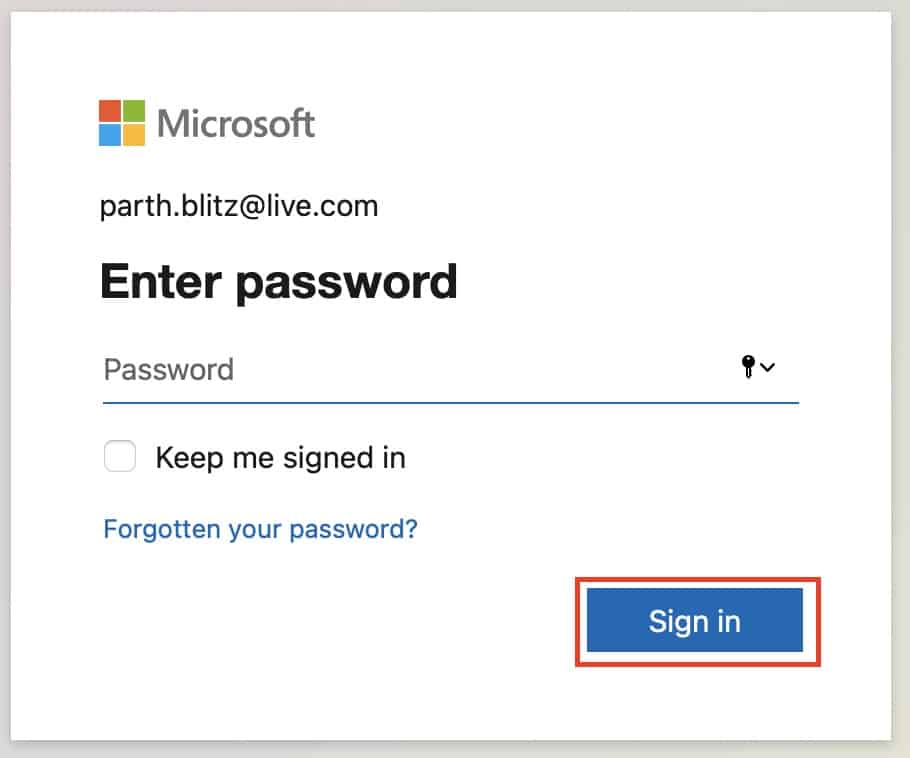 Step 7. You will now be registered for the Microsoft Insider Program.
Once you are registered, this is how you can upgrade the version of Windows on your PC or Laptop, to Windows 11.
Step 1. Go to Settings > Update & Security > Windows Insider Program on your Windows device. Please make sure that you are the administrator on your PC.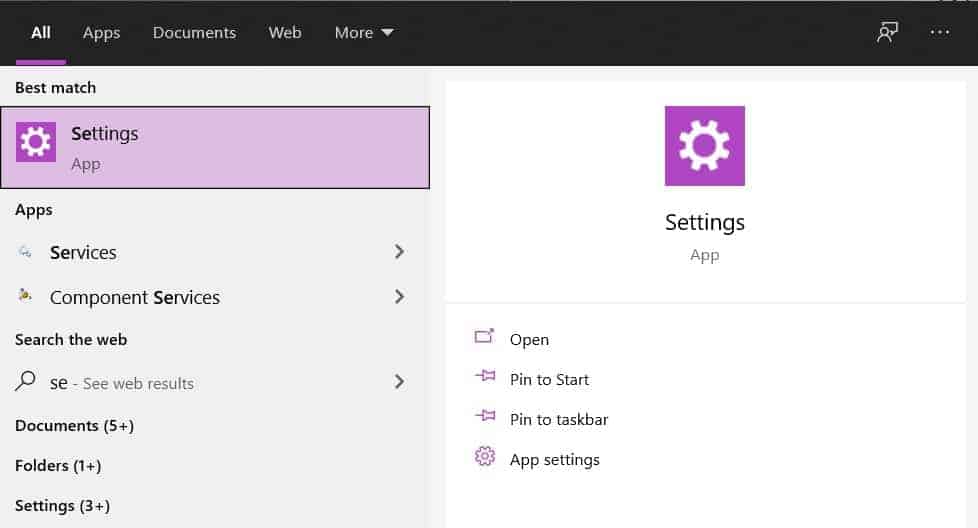 Step 2. Select the 'Get Started' button. Under the 'Pick an account to get started' option, select + to connect the Microsoft account you registered with and continue.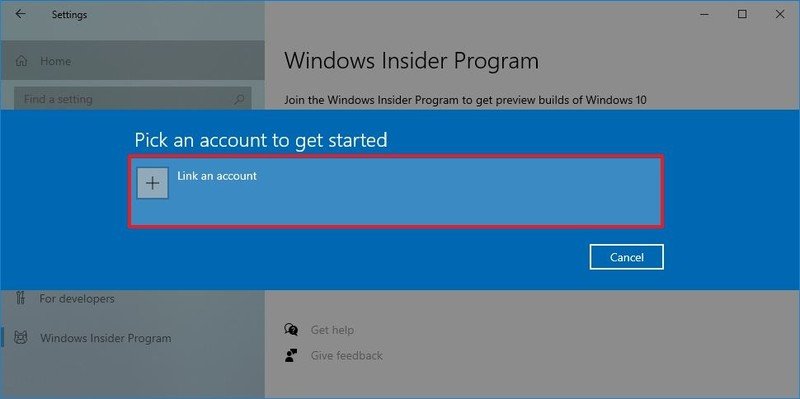 Step 3. Follow the directions on your screen to choose the experience and channel you'd like to get Insider Preview builds through.
Step 4. Review the Privacy Statement and program terms, confirm, and choose Restart Now or Restart Later to finish setting up your device.
Step 5. Once your device restarts, make sure your data settings are set to the right level, so you can receive preview builds.
Step 6. Once you've set your data settings, go to Settings > Update & Security > Windows Update and select the Check for updates button to download the latest Insider Preview build based on the settings you chose.
You will now be able to use the preview build of Windows 11, try out the new features, and also provide feedback to Microsoft in case of any issues or misbehaving features.